Technology expertise: innovation requires experience
There are certain things that any company can buy – for example a collection of state-of-the-art machinery. But there are other things that money cannot buy and that are therefore invaluable assets – for example the experience gathered in almost 100 years of specialisation in the field of electric heat. In combination with the latest technology, this knowledge we have collected over time makes us a partner for electric heating technology who can reliably turn even the most ambitious requirements into workable solutions.


DEW heating element calculator
With the DEW heating element calculator you can comfortably calculate important values for the heating element you are looking for. Determine, for example, the power required to warm up a substance with a specific mass from temperature T1 to T2 in a certain time.
Select the value that you want to calculate, enter all values and click "Calculate":
Construction of a tubular heater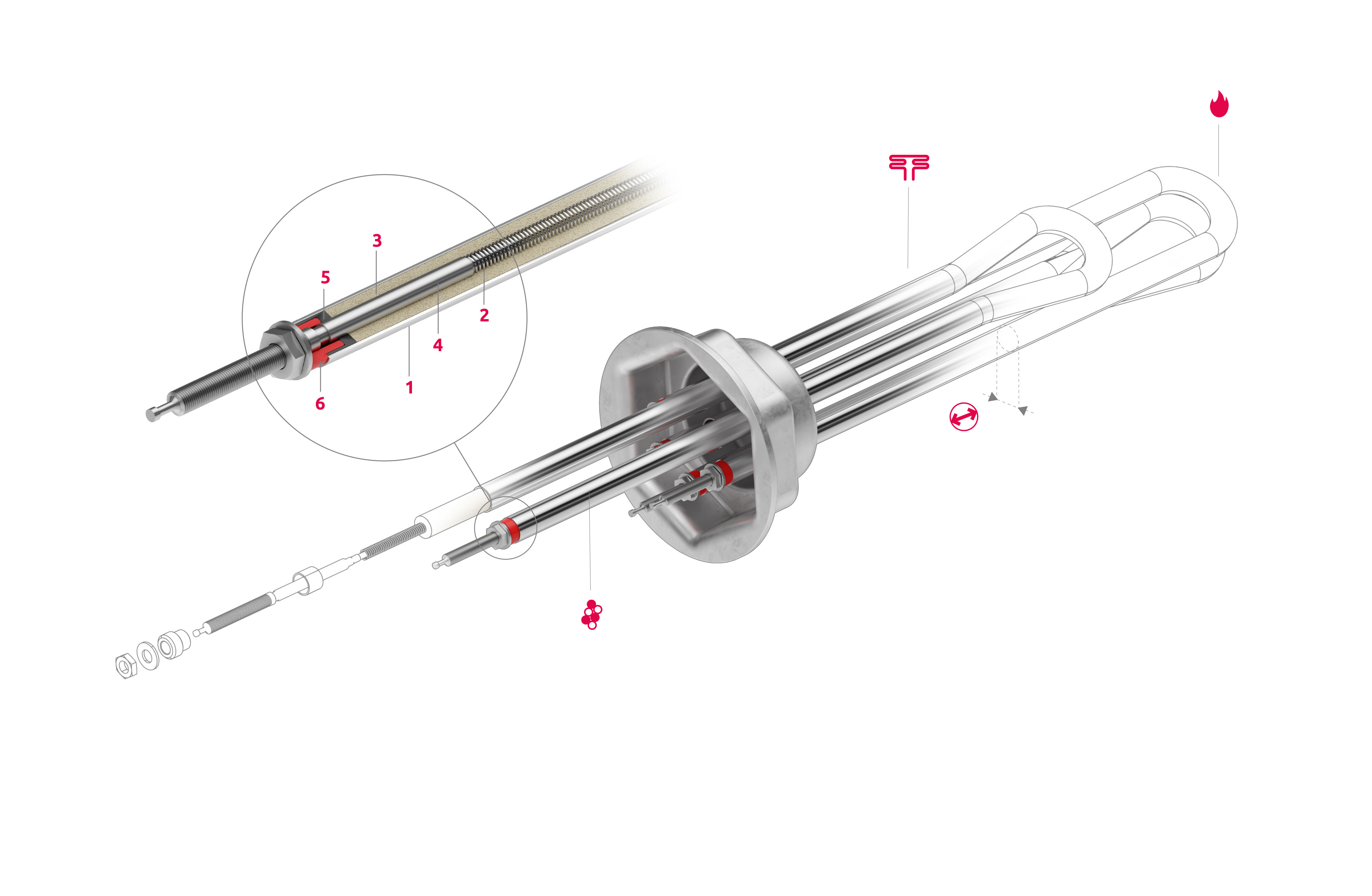 Tubular heaters are the special area of expertise of Elektrowärme Döbeln GmbH. We develop this type of heater in all standard diameters and lengths and in a range of different materials. The basic design is always the same:
these heaters comprise a metal tube (1), in which the heat-resistant heating conductor (2) is completely surrounded by high-quality, highly heat-conducting and temperature-resistant insulating material (3). The electric energy is conducted via contact pins (4) directly to the heating coil. The ends of the pipe are protected with ceramic bushes (6) and carefully sealed against the insulating material (5). Alongside the intended purpose, the operating voltage and the length of the tubular heating element are factors that impact on the design and the power output that can be accommodated.
Technical parameters
Pipe diameter

6,5 mm
8,5 mm
6,5 mm
8,5
mm
12,5 mm
Material
Copper
1.4541/
1.4404/
1.4828/
1.4876/
2.4858
1.4541/
1.4404/
1.4876

Voltage

24 –
480 V
12 –
480 V
12 –
690 V
12 –
690 V

Power

Approx. 8,000W
Approx. 6,000W
Approx. 10,000W
Approx. 13,000W

Stretched length

Approx. 300 –
2,300mm
300 –
4,400mm
350 – 7,000mm
400 – 7,000mm

Unheated length

40 –
80mm
40 –
310mm
40 –
420mm
40 –
1.000mm

60-
1.050mm

Electrical connections

M3
M4
M3
M4
M6
Ø 2,5
Ø 3,5
Ø 2,5
Ø 3,5
–

Blade connector 6.3 + 4.8 (straight/angled) / double blade connector

×
×
×
×

Terminal M4 (straight/angled)

×
×
×
×

Stranded wire

×
×
×
×
Different technical dimensions are available by arrangement. The listed dimensions represent the maximum limits, which depend on the boundary conditions and can vary as a result.


Connection variants
Thread M3/M4/M6
This version enables fast contacting of cables with a cable lug or of multiple connection ends with connection bridges made of copper/brass or cables.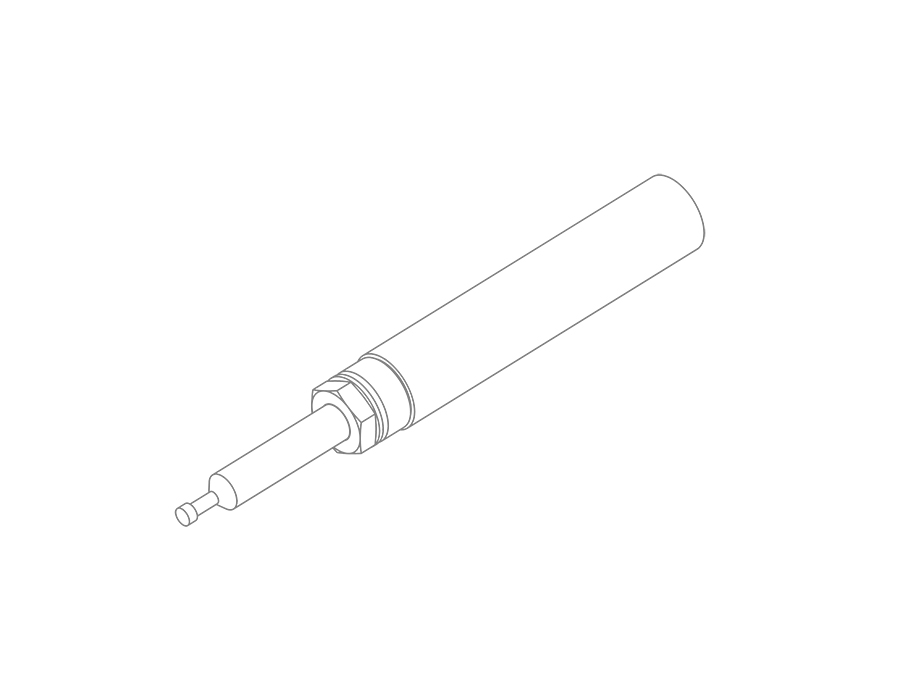 Blade connector 4.8 or 6.3
Here, the electrical connection is ideally made with a corresponding cable lug.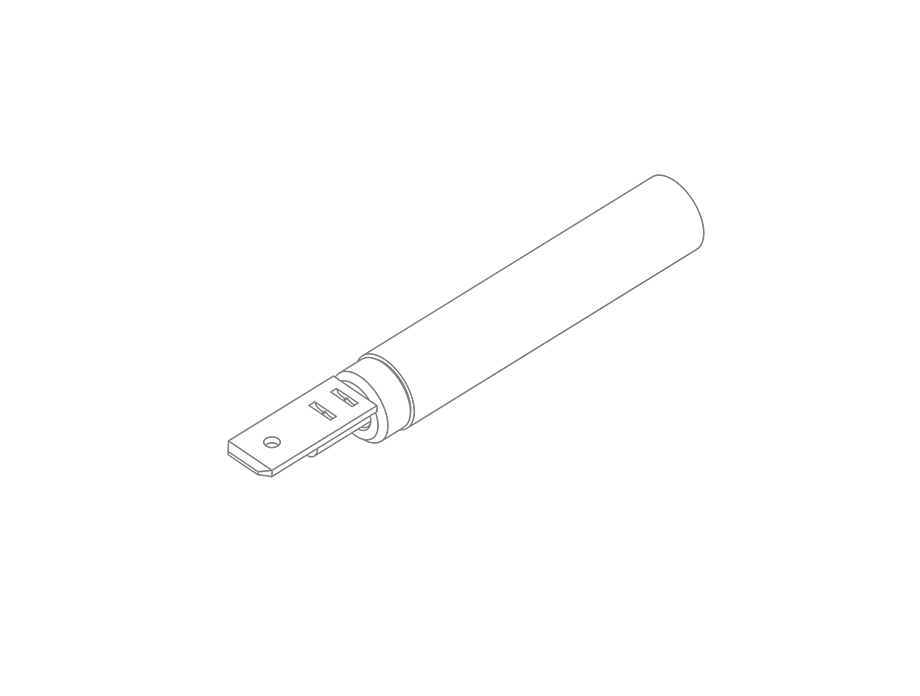 Double blade connector
Double blade connectors enable very straightforward contacting of connection variants with a cable lug. One advantage of this type of connection is the option for quick rewiring (e.g. between series, parallel, star or delta circuits).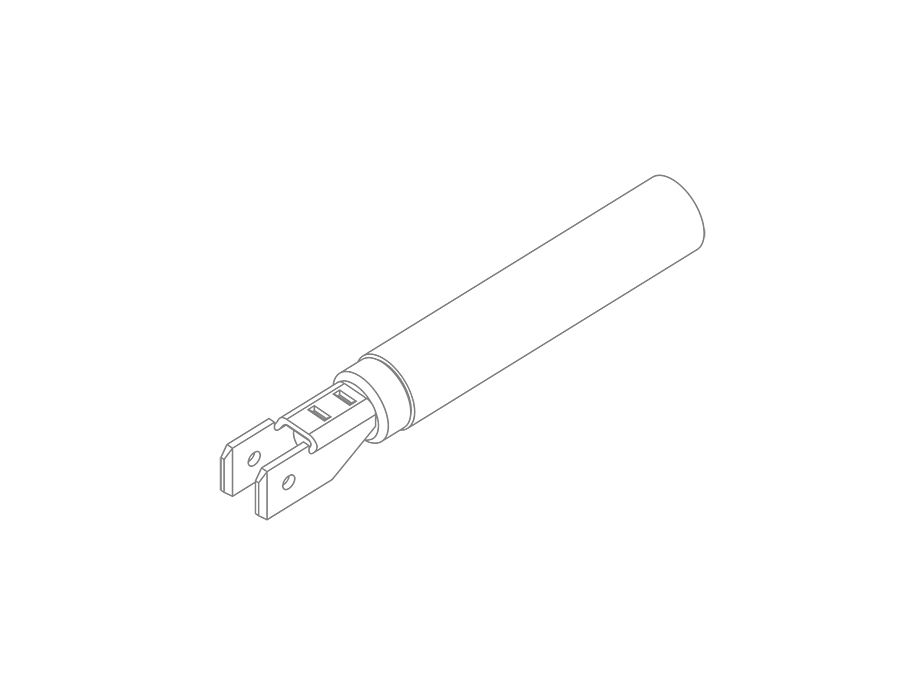 Terminal connections
Here, customers can mount the connection with a stranded wire including a cable lug or with a bare cable end.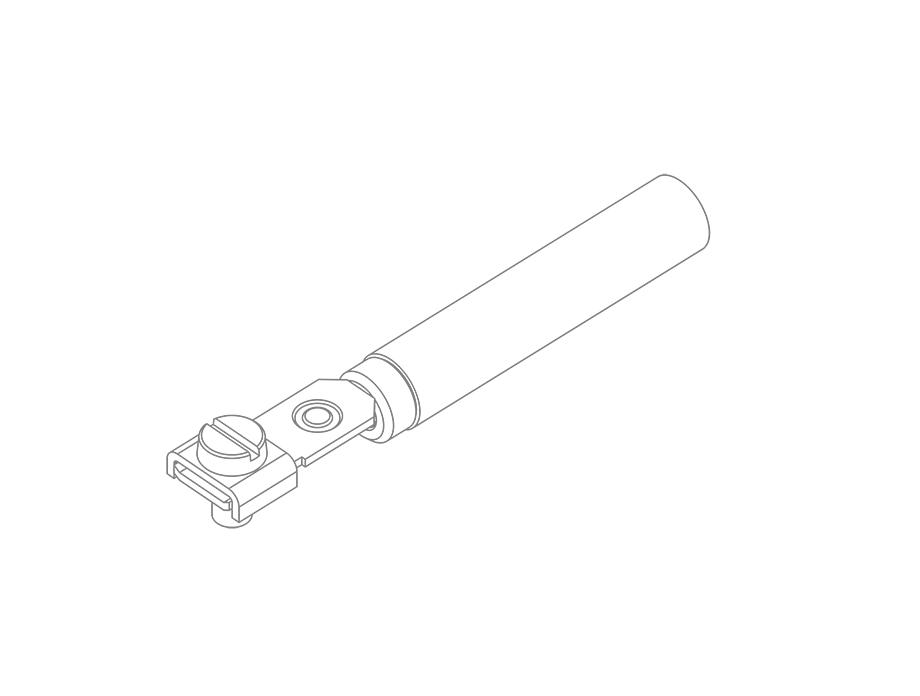 Stranded wire/cable
Individual connections can be made by the customer by welding on pre-assembled stranded wires/cables, for example to a terminal clamp. The spot-weld can be protected if required with heat-shrink tubing, and internal adhesive can also be used to create connections that are protected against moisture.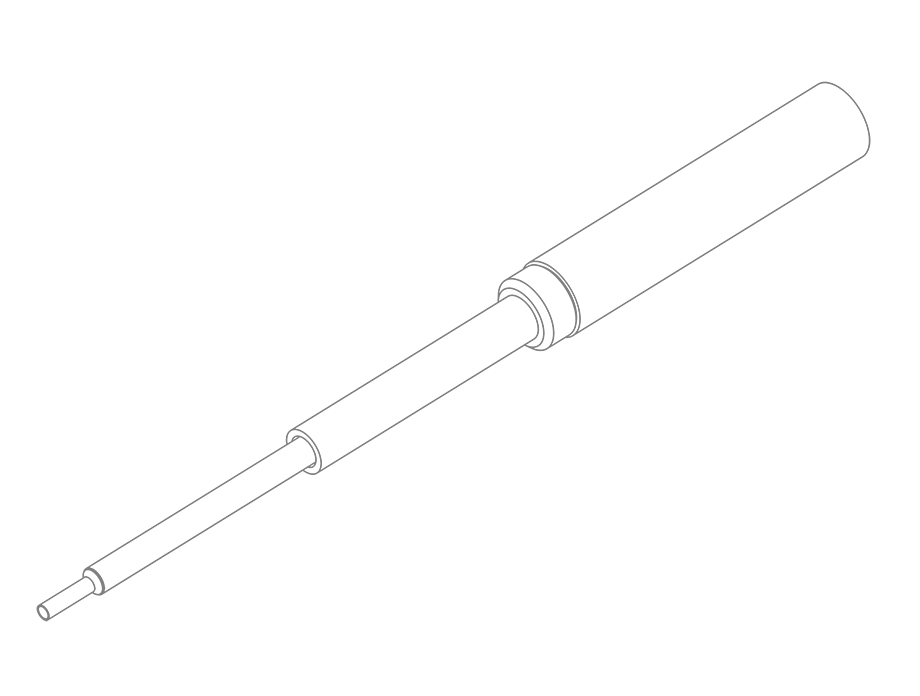 Fastening variants
Threaded bushes
The threaded bushes made of galvanised steel/zinc alloy, brass or stainless steel are pressed on or brazed. They are available in the sizes M10, M12, M14 and ???. [Still to be clarified for diameter 12.5].
Screw fittings
For fastening with screw fittings made of brass or stainless steel, the corresponding elements are brazed. All sizes can be supplied in a range of different metric or imperial thread sizes.
Flanges
We use steel or stainless steel flanges in standard sizes (DIN/ANSI) or can manufacture individual flanges to measure. Elements can be brazed, welded or pressed.

Joining processes
Pressing
The heating elements are joined to the fastening elements with special tools on a hydraulic press.
Welding
The assemblies are joined using welding processes.
Brazing
Another option is to join assemblies using manual brazing techniques or on a turntable via brazing or soldering.


Power calculations
As a special service, we can provide manufacturers, installers or technically skilled customers with a heating element calculation tool. By entering the corresponding parameters – depending on the target variables 'dimensions', 'specific heat', 'temperature difference' etc. – you can have the power output or heating time calculated and at your disposal in seconds, saving you the effort of consulting the necessary formulas for manual calculations.