Heater cartridges are assemblies that have proved particularly successful for heating applications for liquids and gases. They are integrated in boilers and other types of buffer tanks, as well as in ovens. Heater cartridges are also in demand in open-cast mining, where they are used for oil pre-heating.
Heater cartridges are particularly practical in terms of handling in comparison to other heating elements. Thanks to the smooth, round surface they are particularly easy to clean. In addition, they also allow the heating elements (ceramic sectional heaters) to be swapped without draining the medium.

DEW heating element calculator
With the DEW heating element calculator you can comfortably calculate important values for the heating element you are looking for. Determine, for example, the power required to warm up a substance with a specific mass from temperature T1 to T2 in a certain time.
Select the value that you want to calculate, enter all values and click "Calculate":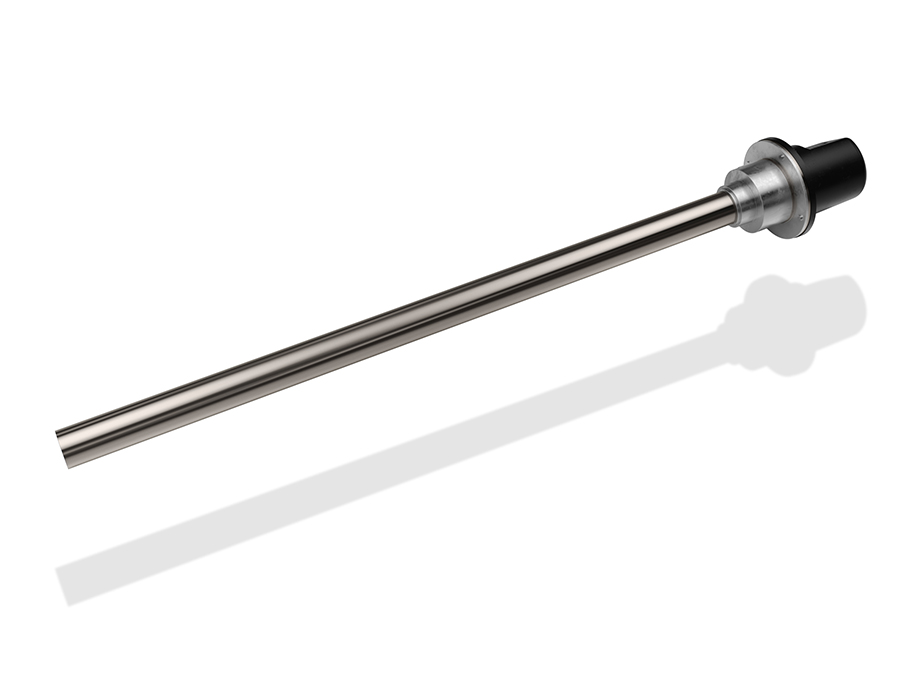 Diameter of the ceramic sectional heaters: Ø12 (G½") / Ø20 (G1") / Ø32 / Ø36 (G1½") / Ø45 (G2")


Material: Steel or stainless steel – Connection cap: Plastic or metal

Sizes: G½", G1", G1½", G2"


Power: information available on request






Easy to clean

Heating elements can be swapped without draining the medium


Design
Our heater cartridges are fitted with protective tubes made of stainless steel or steel. These are welded or brazed with a lid at the bottom and with a screw fitting on the connection side. A ceramic sectional heater specifically designed for the application is pushed into the protective tube. The electrical connection is protected with a plastic or metal protective cap. The particular choice of material depends on the medium being heated.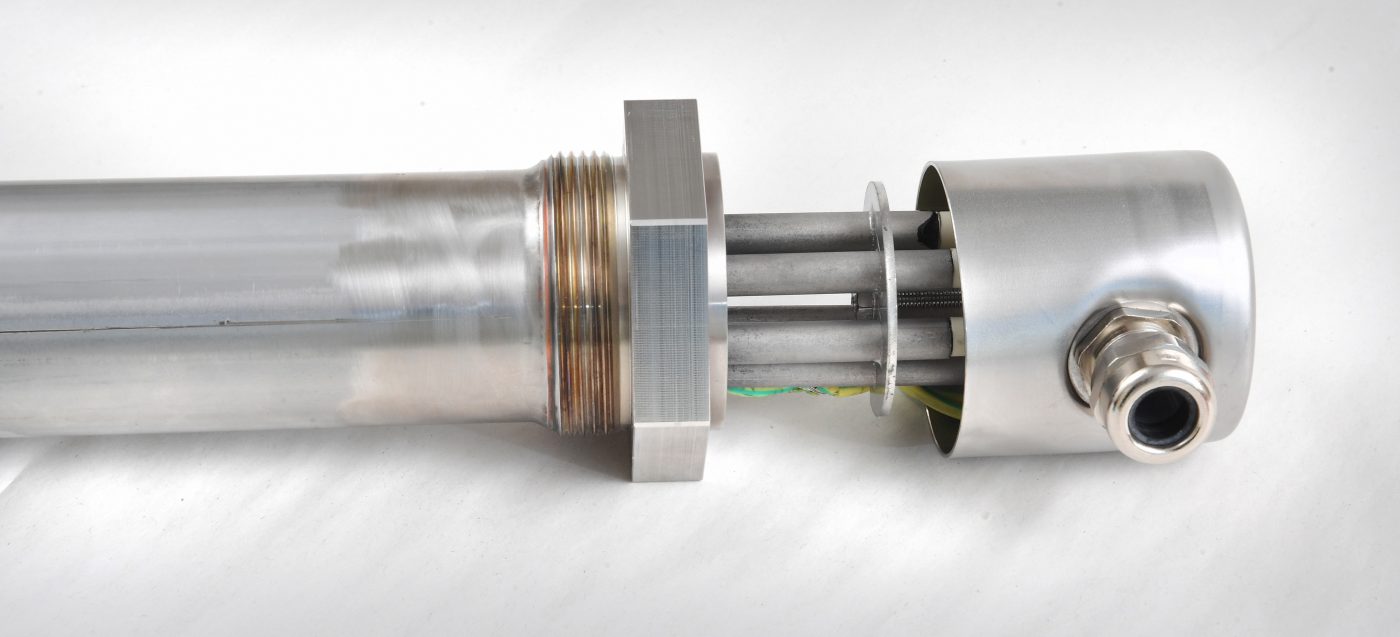 Installation information and temperature control
The heater cartridges are normally installed horizontally. Vertical installation is only possible for G1½" on a ceramic heater with a diameter of 36 mm and on ceramic heaters with a diameter of 32 mm. The temperature control unit is generally added by the customer during installation. Separate installation of a temperature control/temperature limiter unit is also optionally possible.