Our insulated flange heaters have been specially developed for use in enamelled tanks and boilers. The advantage for you: thanks to the galvanic isolation, the risk of electrochemical corrosion is reduced to a minimum. Clients for our flange heaters include leading boiler manufacturers among others. Private customers and installers can also source spare parts for their appliances from us.

DEW heating element calculator
With the DEW heating element calculator you can comfortably calculate important values for the heating element you are looking for. Determine, for example, the power required to warm up a substance with a specific mass from temperature T1 to T2 in a certain time.
Select the value that you want to calculate, enter all values and click "Calculate":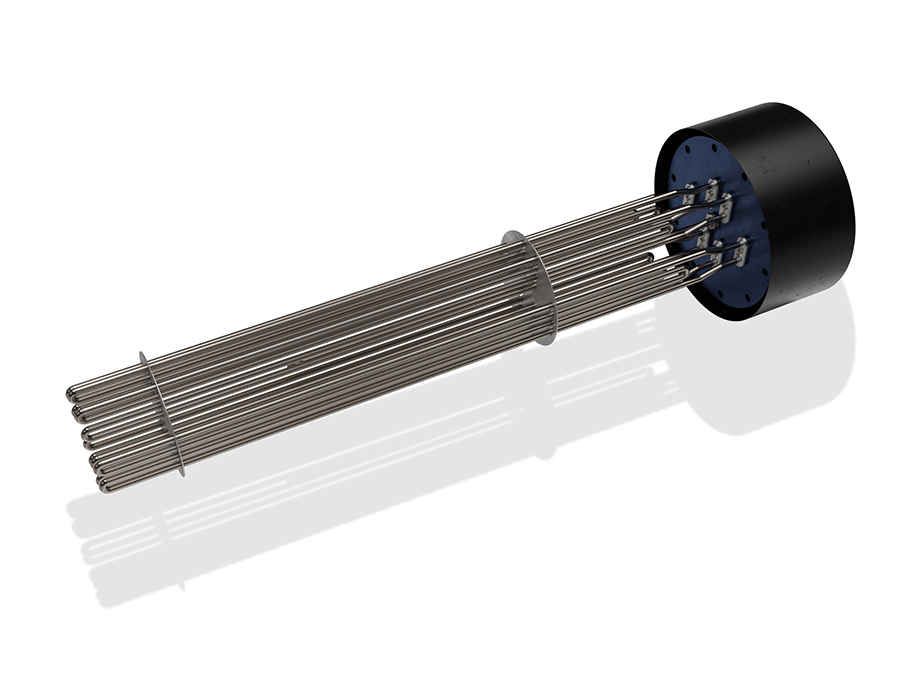 Flange sizes: Ø 180 / 250 / 280 mm (other sizes available on request)





Power: from around 3,000 W – depending on the customer requirements. We have already supplied units with a power output of up to 24 kW









Design
A flange is pressed onto the shaped tubular heaters. A seal is also pressed on, which then acts as an insulator. This heating element is then screwed into the enamelled tank. The wiring is installed on the connection side and mounted in a protective cap with safety thermostats.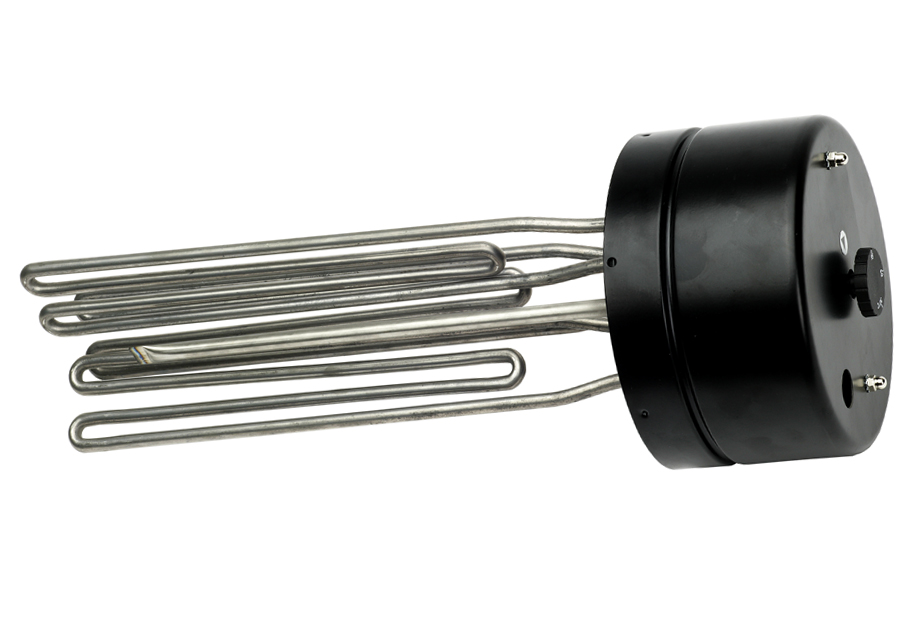 Installation information / temperature control
Insulated flange heaters can be installed both horizontally and vertically. Here, it is important to make sure that the heating elements are completely covered by the medium that is to be heated. They are only suitable for installation in enamelled tanks. We can also supply them with a thermostat and a combination temperature controller/limiter.