Heater batteries are used for direct gas and air heating. Thanks to the compact design without an intermediary medium, the air the flows past is heated particularly effectively. These units are used particularly in drying plants, air conditioning units and similar systems.

DEW heating element calculator
With the DEW heating element calculator you can comfortably calculate important values for the heating element you are looking for. Determine, for example, the power required to warm up a substance with a specific mass from temperature T1 to T2 in a certain time.
Select the value that you want to calculate, enter all values and click "Calculate":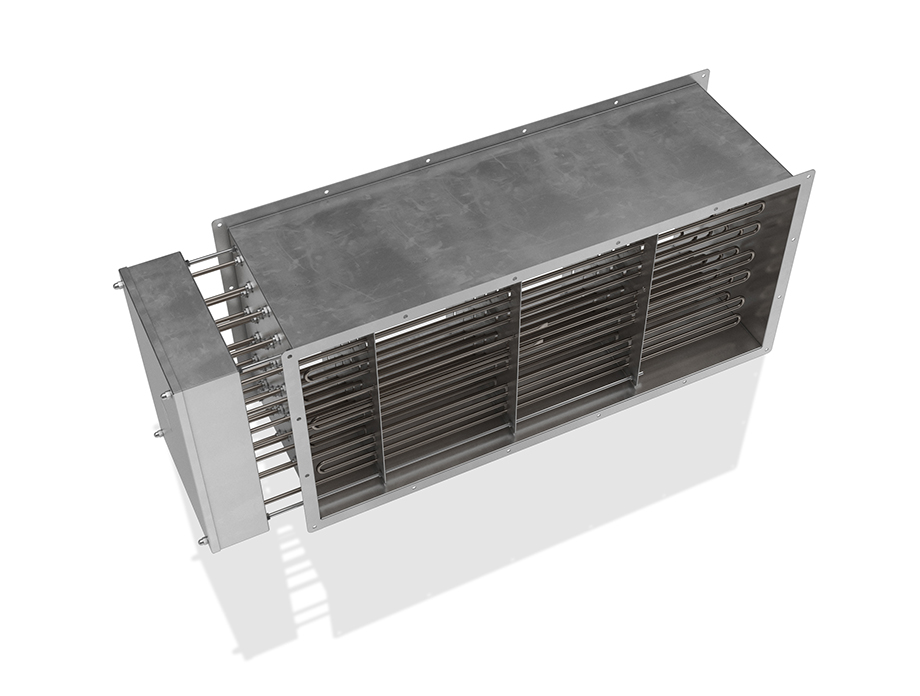 Compact design

Individually tailored to customer requirements

Optional integration of a temperature control system; this be supplied together with the heater battery

Design
Heater batteries consist of a number of heating elements in series. At DEW, customers have the choice of purchasing ready-assembled units that can be installed directly into the relevant system or combining the individual elements themselves into heater batteries prior to installation. We manufacture heater batteries with a matching air duct that meets our customers' specific requirements. However, the assemblies can also be mounted in a connection box with insulation. Among others, these assemblies are installed in industrial furnaces or in air ducts at the customers. Optionally we can also supply a matching temperature control unit.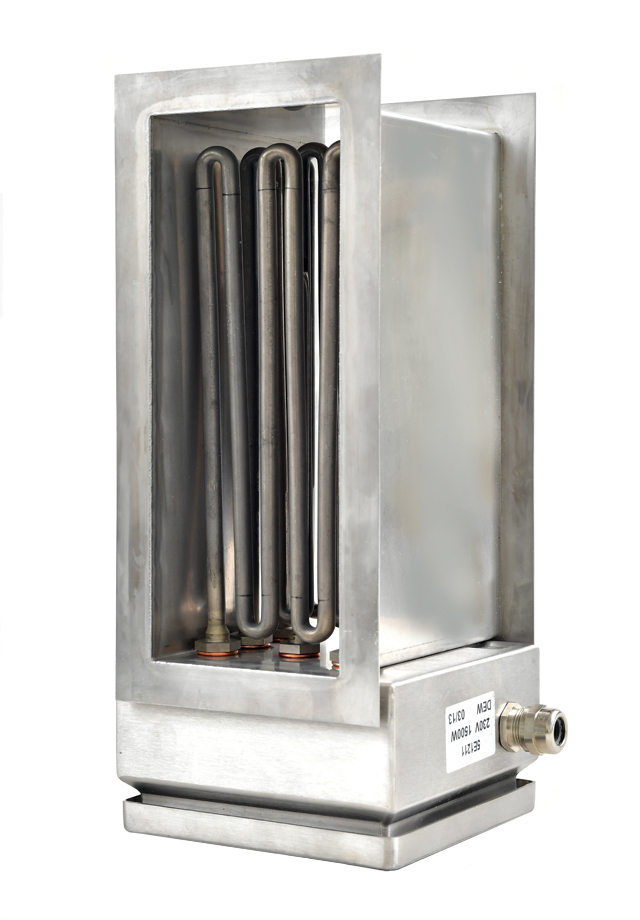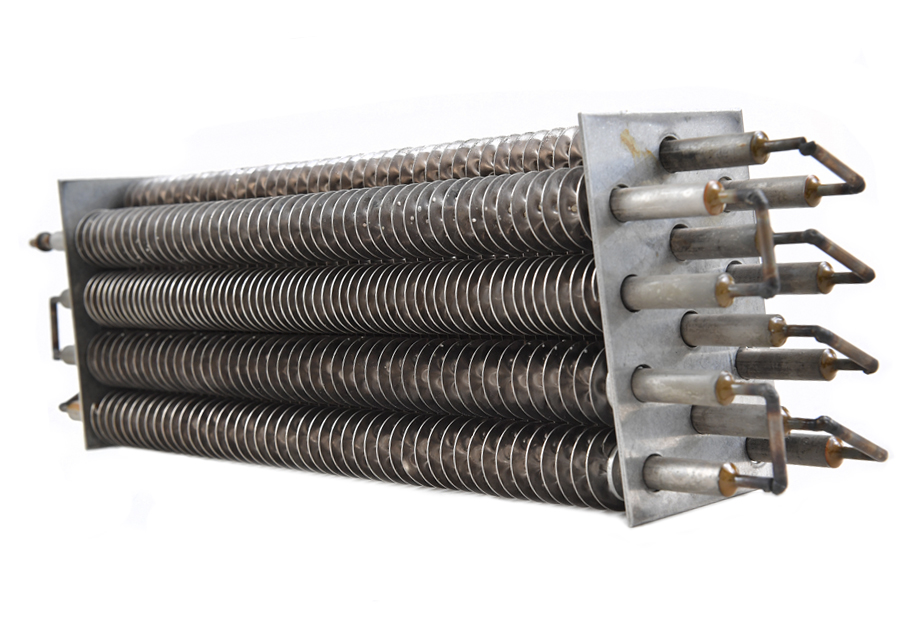 Installation and temperature control
The heater batteries are generally installed vertically. Horizontal installation is only possible with a mounting that can reliably prevent deformation both on account of the weight of the unit and due to the temperatures to which it is exposed. We can also offer the temperature control system if required. This is designed to suit the required output.