On request, DEW develops and manufactures specially-shaped heating assemblies that are tailor-made for all applications requiring non-standard designs. During the course of our company history, we have developed over 20,000 custom solutions – including for welding plate heaters, deep fat fryers, animal fodder steamers, temperature conditioning units and air curtain systems. All of the elements in the assemblies are specially designed to meet the wishes and requirements of the customers.
DEW heating element calculator
With the DEW heating element calculator you can comfortably calculate important values for the heating element you are looking for. Determine, for example, the power required to warm up a substance with a specific mass from temperature T1 to T2 in a certain time.
Select the value that you want to calculate, enter all values and click "Calculate":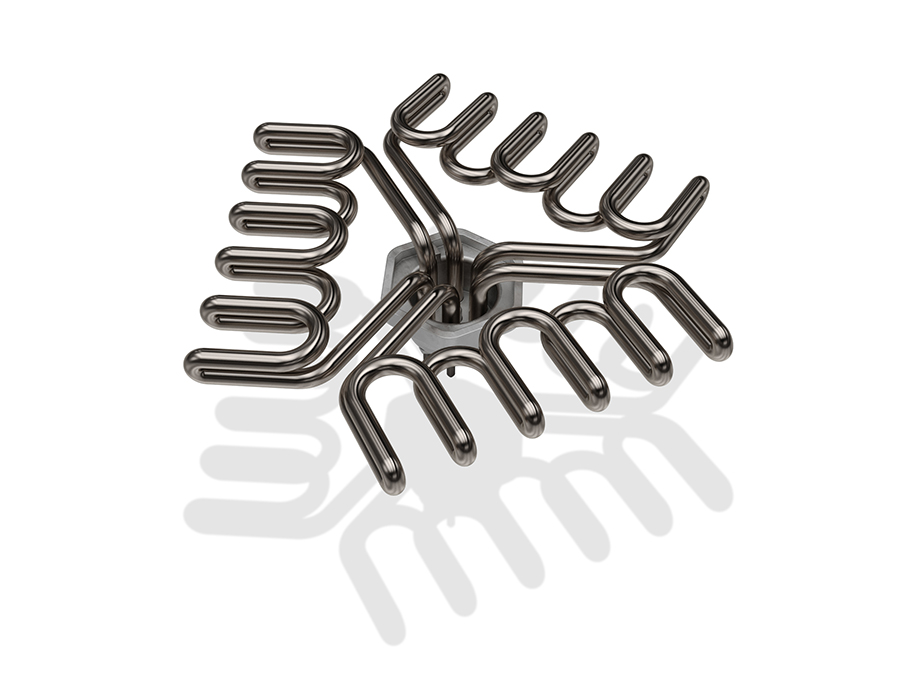 Customers profit from our wealth of experience and our exceptional engineering competence

Tailor-made design with a perfect fit – to suit your individual requirements


Design
The styles and designs of our heating assemblies depend on how much assembly space is available and what kind of medium needs to be heated up. At the heart of the unit will normally be individual or multiple tubular heaters, which are joined together with a flange, screw fitting or similar.