Micanite heating elements are used for even and effective heating of surfaces – although not via the emission of thermal radiation like panel heaters, but instead via direct contact to the object being heated. They can be individually adapted to any surface shape, including bores and cutouts. Typical applications in the home include domestic appliances like hot plates and coffee machines. In industry, Micanite heating elements are used in tools, moulds, machinery, plants and laboratory equipment.

DEW heating element calculator
With the DEW heating element calculator you can comfortably calculate important values for the heating element you are looking for. Determine, for example, the power required to warm up a substance with a specific mass from temperature T1 to T2 in a certain time.
Select the value that you want to calculate, enter all values and click "Calculate":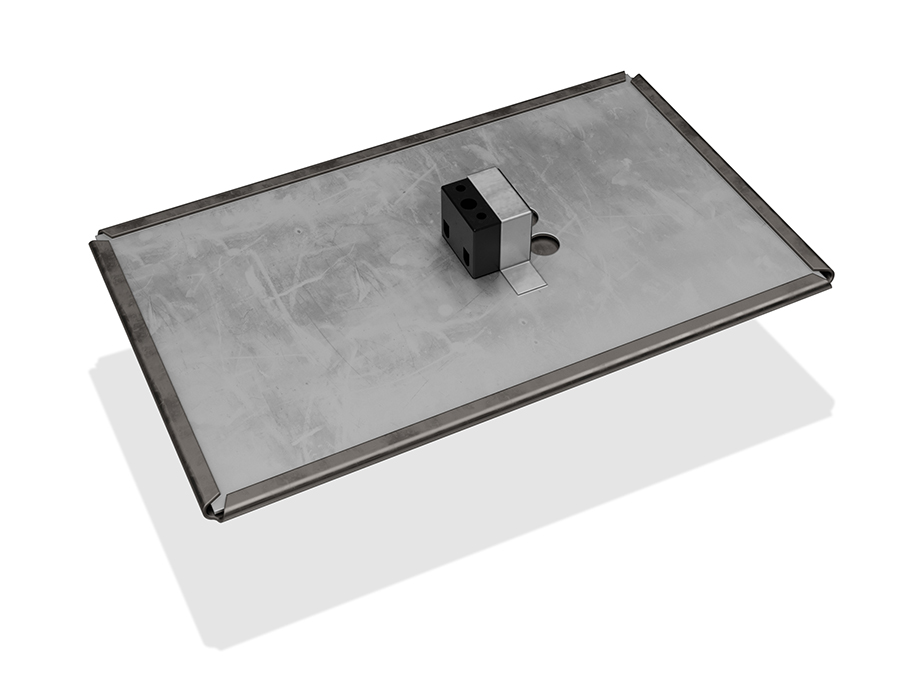 Dimensions (round): 40 – 650 mm – Dimensions (rectangular): 50 x 50 – 1200 x 600 mm









Suitable for use up to 450 °C, in special cases up to 600 °C

Surface load: 4 W/cm² max

Uniform and effective heating

Other sizes are available on request


Design
In the production of Micanite heating elements, flat heating wire is precisely and uniformly wrapped around the inner Micanite heating plate based on the individual requirements. The heating wire is electrically isolated by means of two further Micanite plates. To provide better protection for the heating element against vibrations or breakage, it can additionally be sheathed with stabilising sheet metal using stainless steel/tin sheet or aluminium. Different types of electrical connections can be used – for example with blade receptacles, different stranded wires, bolts or terminal blocks.
Installation information / temperature control
It is important to ensure that uniform and strong contact is established with the object being heated. One of the ways this can be done is with a pressure plate. If required, we can also integrate a thermocouple in the assembly.